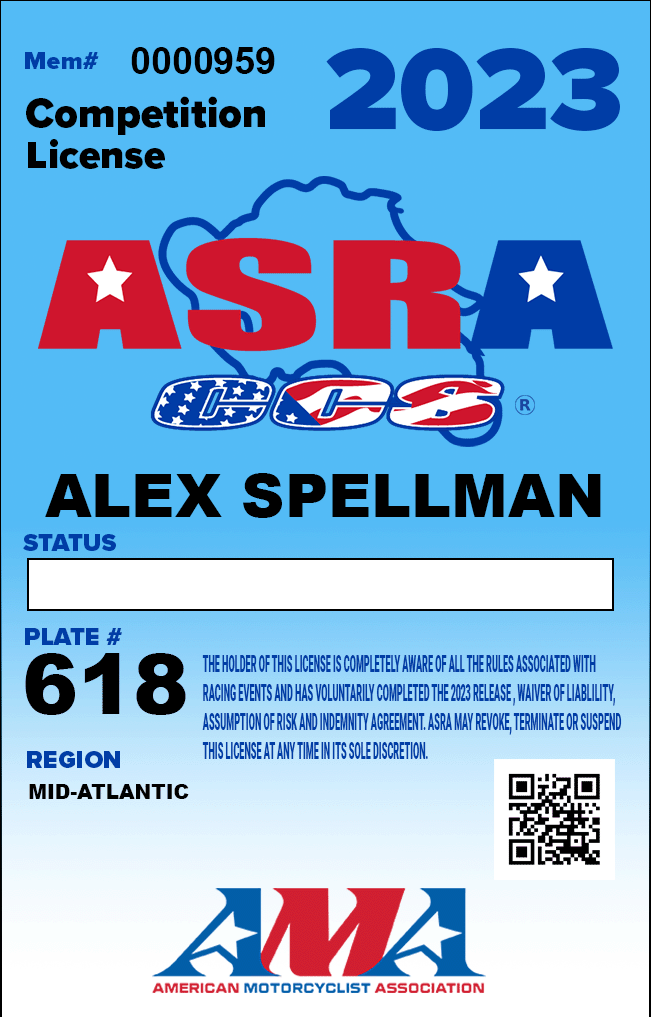 This license is good for the 2023 Season of races.
To apply for a CCS Competition License, you must be at least 12 years of age.
If you are below the age of majority in your home state, you must provide a notarized statement of permission from a legal parent or guardian along with your license application.(You must always have a parent or legal guardian present when competing if you are below the age of majority in your home state.) In addition, you must provide proof of prior racing experience, or a certificate of completion of an approved Rider's School. Licenses from the following organizations are accepted as proof of experience. If you are using prior experience or a current license as basis for approval, you will be licensed with ASRA/CCS in the same status as you currently hold with your other racing organization. NEMRR. WERA, CRA, AMA, Pan Am, MRA, WMRRA, Motogladiator, FIM and others.
HELP
You must register and Sign in in order to purchase a race license.

If you are not registered or signed in you will be prompted to do so when you click add to cart.
FAQ